---
Outreach Clinics
Pediatric Care Throughout the Region
Our Regional Outreach Program is made possible by a wonderful partnership between the University of Colorado School of Medicine, Children's Hospital Colorado, local primary care doctors, and of course families. The program brings renowned health experts to cities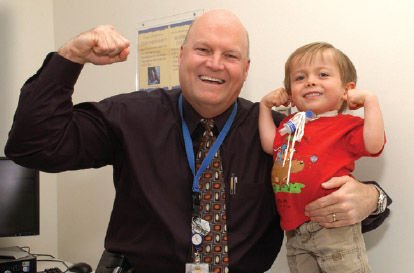 throughout the Rocky Mountain region.
The frequency of our outreach clinics range from ten times per month, to once every four months – depending on the needs of the local community. Kids may need to be referred to Children's Hospital Colorado for further testing, but often children remain in their local communities and receive the same state-of-the art care as is delivered in our Metro Denver sites.
Pre-Visit Forms
If you have an appointment scheduled, visit our
New Patient Forms Page
to download and complete the appropriate new patient papers.
Regional Clinic Scheduling

Search by
location
or
specialty
to select a specialty outreach clinic and then call the listed number to schedule an appointment.